Work
⋅

FearDC Proxy Checker

Simple SOCKS5 and SOCKS4 proxy checker with customizable settings. This application is written for Windows and differs from many other proxy checkers by ability of showing real exit IP address. SOCKS version is tested automatically. Result format supports following variables:
<addr>

- proxy IP address

<port>

- port number

<vers>

- SOCKS version

<time>

- timeout in milliseconds

<real>

- real exit IP address or

0.0.0.0

as unknown IP address
Other resources:
Screenshots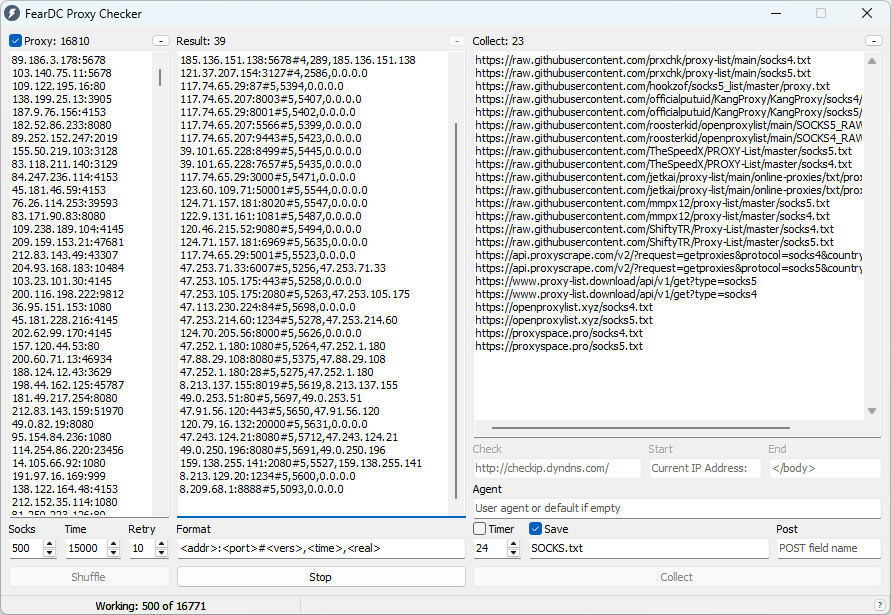 Copyright
© 2016-2023 FearDC
License
Free
Files
There are no comments for this category, you can
leave one here
.